History from our Establishment
Showa Science was founded in 1974 with the hope "Our vibration isolation technology will contribute to the coming new ultra-precise machines." After the foundation, our company has grown up with customers' helps and the marvelous growth of semiconductor business world in Japan and other countries. At present, our vibration isolation business has spread to anti-vibration systems, construction works, building equipment constructions, shipping utility works, inspection equipment, and optical & precision machineries.
We are supplying Products and Service to Customers with the functions of Maker and Trading Company.
Showa Science started from the specialized trading company to the vibration isolation boards. But now, our company has changed the face to the one of the anti-vibration system maker and the supplier of customer needs. We hope that you will use our company in the various fields which we are complacent.
We are doing the efforts to answer and propose the customers' needs.
Showa Science proposes not only the products and services of our standard, but also the subjects the customers are planning or troubling. We can also cooperate as a business window to the world-wide vibration isolation equipment and constructions.
We are ready to contribute to you as a business partner with your confidence.
The successful results of various anti-vibration plans have made us to get confidence of customers. We hope to help your vibration isolation plans etc. from the development and design stage.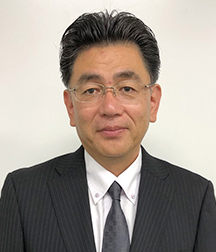 PresidentAtsushi Hirota